ELK Security / SIEM
Consulting expertise on ELK stack as a SIEM solution and elastic stack integrations for

IDS, Zeek,Auditd

.
As an ELK stack architect and expert, integrating the SIEM solution is very close to other elk use cases.
I will scale, manage the availability, the source of events, from logs to nids and other integrations.
Elastic security is like another layer on top of the core functionnalities of the stack.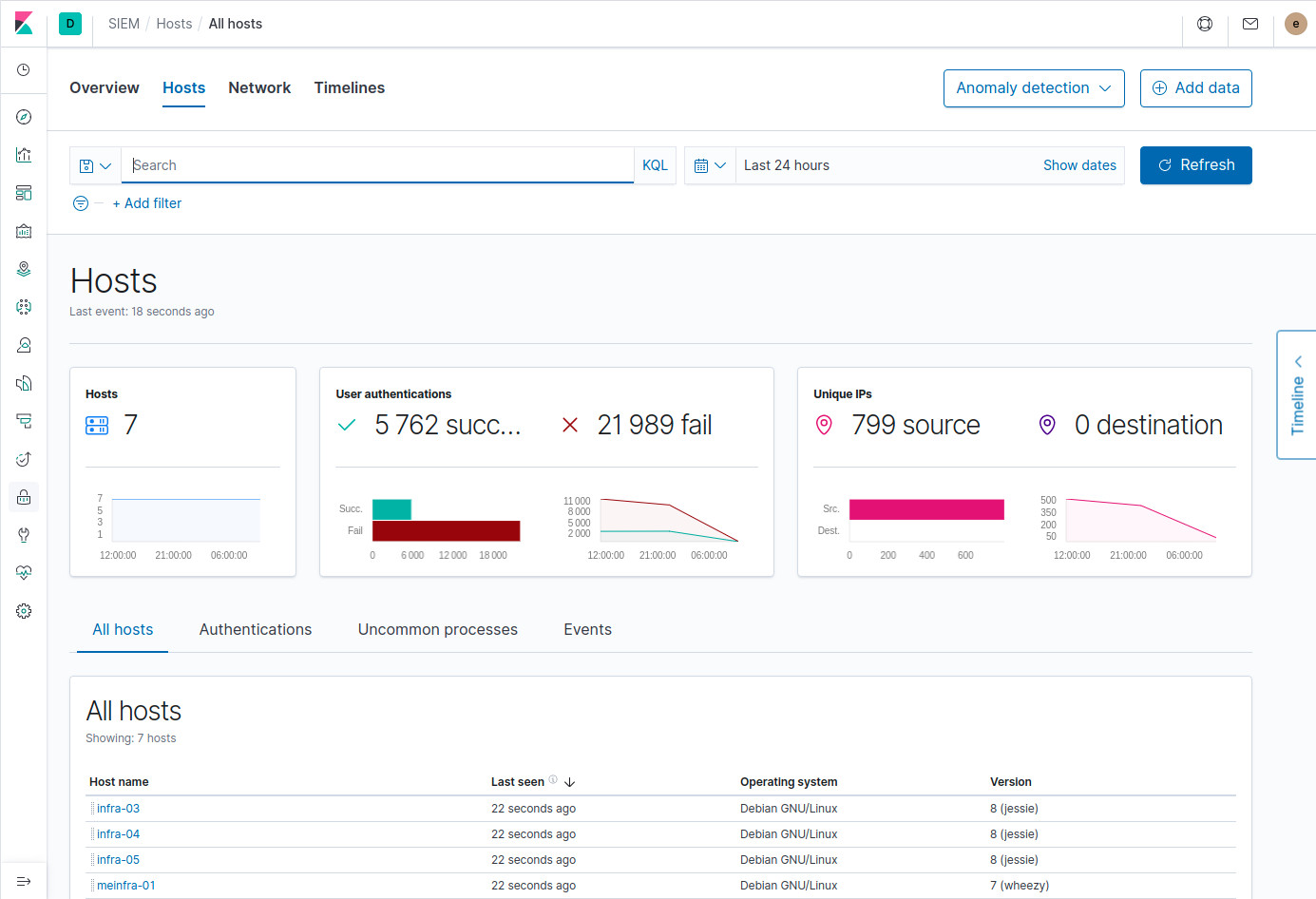 ELK SIEM
Use your elk stack as a SIEM solution. I setup your elastic security solution. Configure integrations of NIDS like Zeek or Suricata and get dashboards, alerts, load many detection rules.
IDS/NIDS integration
Intrusion detection system generate logs: it is quite straightforward to parse and integrate this logs on the elk stack.
Threat hunting
Use all the data ingested on ELK to track threats, get IOC and be proactive with security.
Detection rules
Elastic security provide rules to detect intrusion, suspicious activity. Activate and use them.